The Misremembered Man was a fitting introduction to this rural Irish community. By September 2022 it had garnered over 6,500 glowing reviews on Amazon.com and over 5,200 in the U.K. The novel's leading man, Jamie McCloone, proved that one can rise above a deeply unhappy childhood and triumph over the odds. Of course he could not have done so without the help and understanding of those close to him, in particular his neighbour, Rose McFadden. Rose is a late-20th-century Mrs Malaprop, whose flouting of the rules of the English language is downright hilarious betimes, and leaves Sheridan's original standing.
This was followed by The Disenchanted Widow, a novel set in 1981. It features the indomitable Bessie Lawless, on the run from a cruel IRA enforcer, and accompanied by her naughty but nice nine-year-old son Herkie. As a result of car trouble they end up in Tailorstown, and that little community once again weaves its magic.
​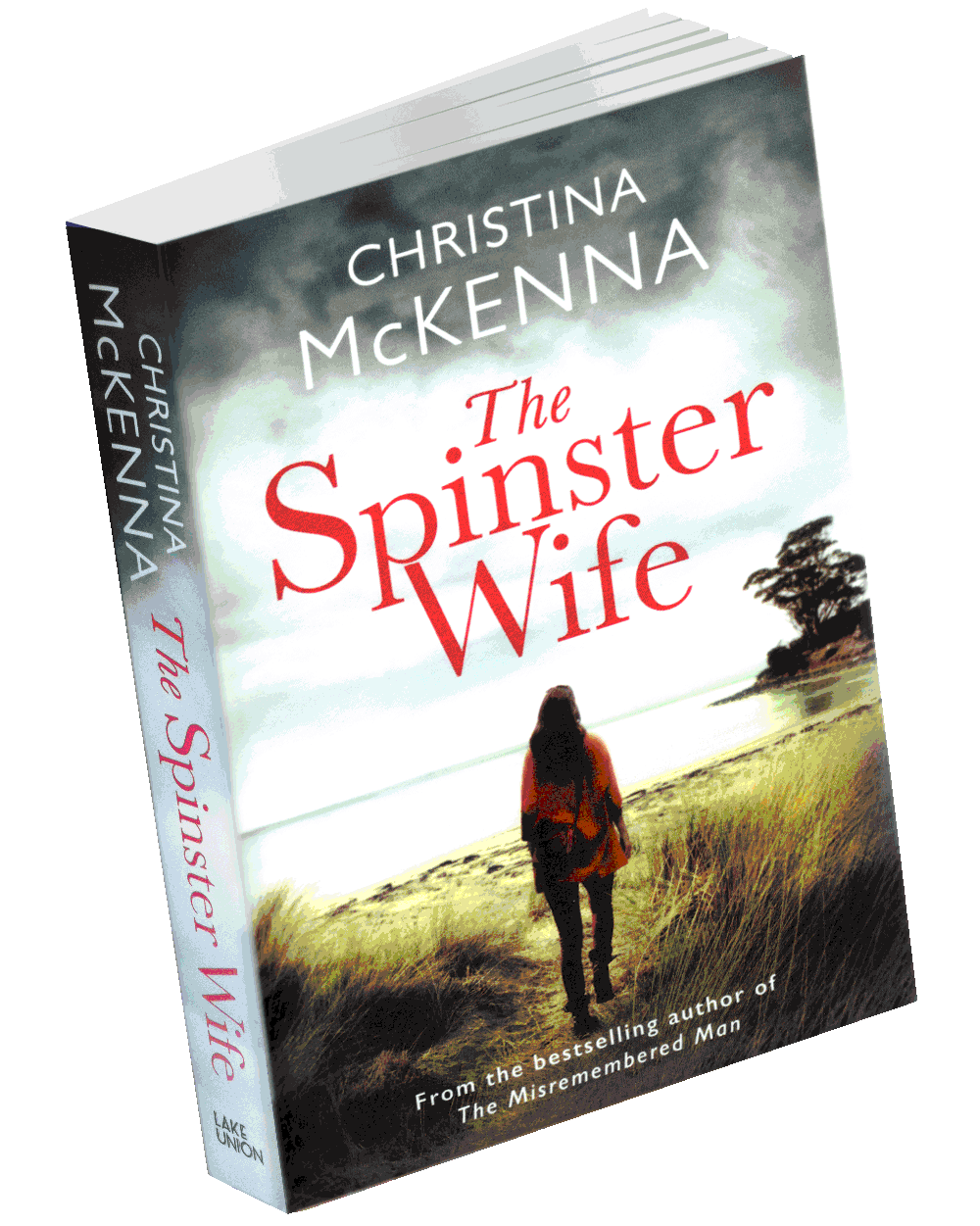 The Godforsaken Daughter is the third novel in the Tailorstown Trilogy. Will there be a fourth? Perhaps. The fictional community, based loosely on Christina's childhood locale, has endeared itself to millions of readers, young and old, male and female, in many parts of the globe. But, before that, there's a fourth novel that represented a new departure for her. It appeared in 2017 and its title is ...
​
It differs from Christina's previous fiction because it's a suspense novel — and one like few others. Although it's set close to Tailorstown, and other places that will be familiar to her devoted readers, many of the characters are shrouded in mystery. It also contains something that's quite unique: there's not one but two twists in the tail.
​
Christina's latest work of fiction is again a suspense novel, once more set in the vicinity of Tailorstown.
​
​
​