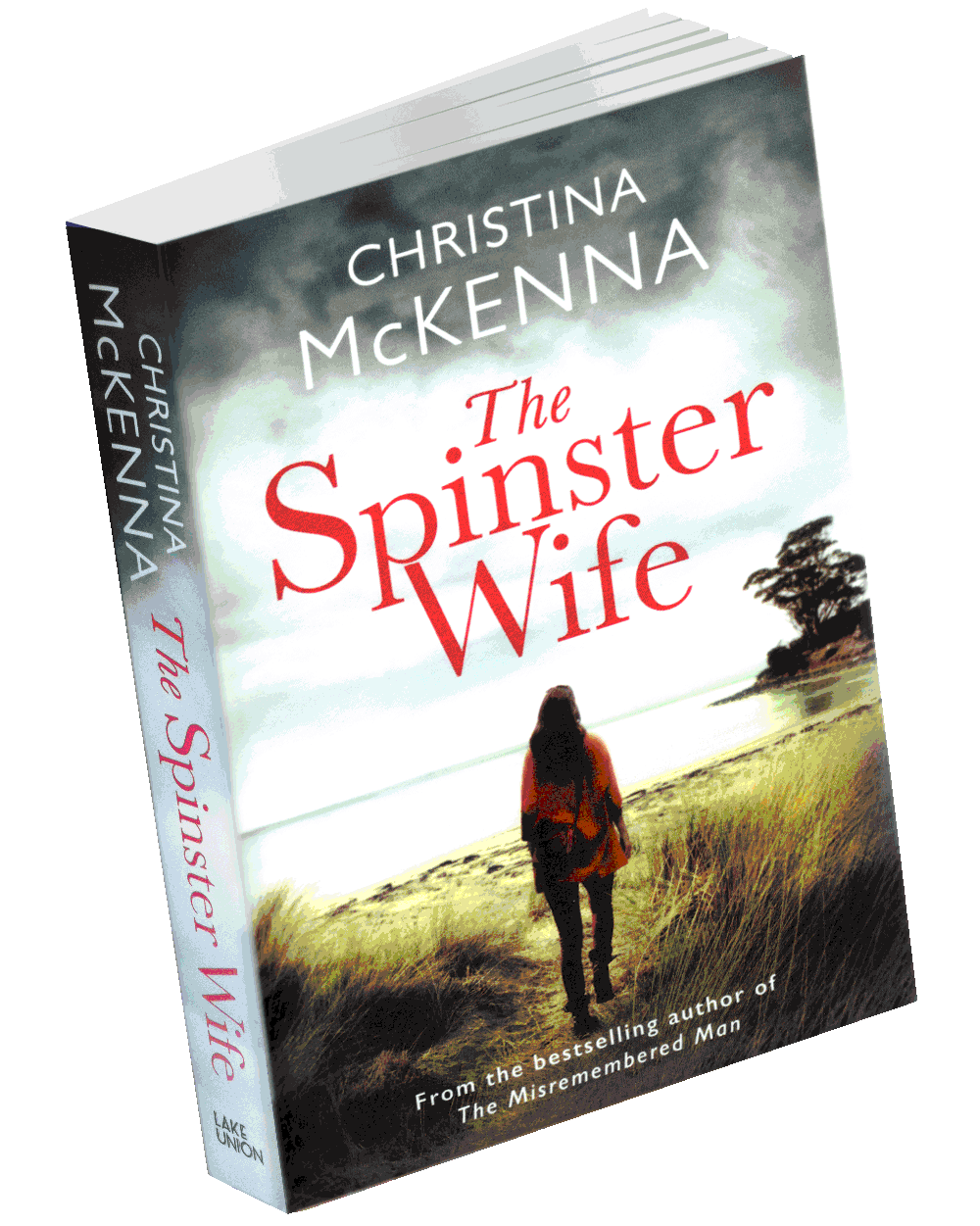 A Double-Twist in the Tale
Rita-Mae has lived in fear for as long as she can remember. Fear of being alone, fear of her past and, above all, fear of her husband, Harry. Until she spots an advertisement for a vacant cottage in a small town in Northern Ireland. She makes her escape filled with hope, ready to start a new life in a new home, free from the pain of her past. But her place of refuge may not be as safe — or as anonymous — as she thought.
​
In another small town, Dorrie wakes up unaware of where she is or how she got there. Adrift in a world for which she has no explanation, she needs to find answers quickly—before her shadowy past catches up with her.
​
Walled in by secrets and with no one to trust, both Rita-Mae and Dorrie are unsure how to move forward. Can each woman face her inner demons and confront a menacing presence from the past once and for all? Or will the past unravel their second chance at life?
​
The Spinster Wife represents an unusual — and highly successful — departure from McKenna's "Tailorstown Trilogy": The Misremembered Man, The Disenchanted Widow and The Godforsaken Daughter. Her second suspenseful novel, Mrs Purboy Takes a Chance, will be published later in 2022.
Buy the paperback from Amazon.com
Buy the paperback from Amazon.co.uk
Buy the Kindle edition from Amazon.com
Buy the Kindle edition from Amazon.co.uk